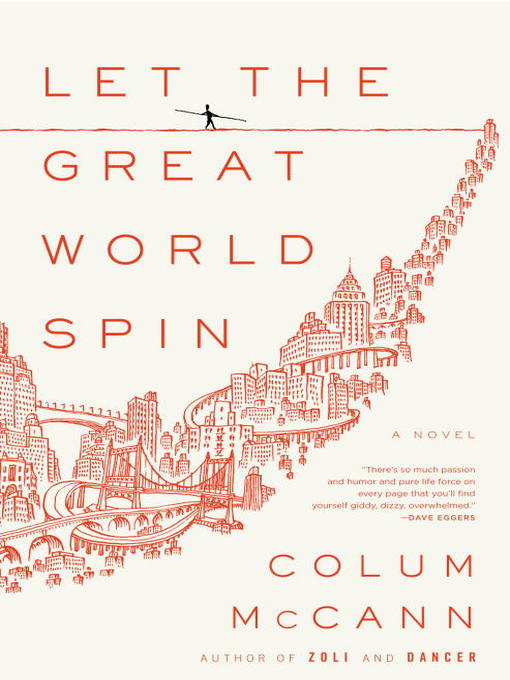 Oprah does it again! From Monday, August 3rd, at 11:00AM until Wednesday, August 5th, you can download for free the book, Let the Great World Spin, by Colum McCann, and it sounds like a book filled with adventure! To grab a copy of this book click this link to get your free pdf book:
http://www.oprah.com/article/oprahsbookclub/readinglists/pkgsummerreading/200907-omag-book-download-colum-mccann
O, The Oprah Magazine says:
It's 1974, and a man is dancing on a tightrope between the towers of the World Trade Center—risky business, but as Colum McCann reveals in
Let the Great World Spin
(Random House), so is simply living day to day. This novel, with its web of disparate but connected characters—including a God-battered Irish monk, a swashbuckling prostitute, an artist with a guilty secret, a mother grieving her war dead—is an act of pure bravado, dizzying proof that to keep your balance you need to know how to fall.
Read more about the book...
Perfect Places to Read
Digital books will never get as imagination as this, but this bedroom might be on the edge of book overkill! But, it's still amazing! I'd have loved this as a kid. Image: Polvore
Reading in the Garden is a superb choice! Dress it up in dreamy silks, bamboo furniture, and don't forget the vino!  Image: Commerical Silk
Stuck inside due to bad weather? No worries, reading next to the fireplace, lit or not, it always inspires! Modernist furniture also helps to set the mood. You know...computers weren't even invented when those chairs were designed! Image: Apartment Therapy
Looking down the staircase...
Did I mention that this free PDF book doesn't require storage? LOL! Isn't this the staircase to heaven! Image: Curbly