Let's Get Inspired by Tie Dye
Tie Dye is something that I had associated with bearded men, bongs, and freaky t-shirts. However, the reality is that tie dye is a beautiful handcrafted tradition that got started long before the era of Woodstock or Jimi Hendrix performances. It was actually created in the 1st century by Peruvians, and just didn't get really hot in America until the 60's and 70s. Tie dye is a resistance dye technique which means that you tightly bind off sections of fabric to resist the dye.  Not convinced of some of the modern uses for tie-dye, then allow me to inspire you...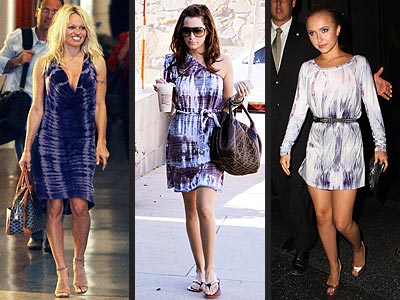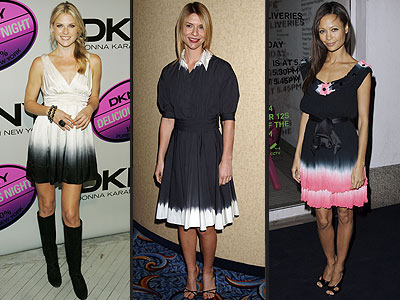 Everyone from Pamela Anderson to Miley Cyrus is flaunting the style. What can I say? Most Americans love to restyle old trends and traditions. Tie dye isn't strictly for the body. It can bee seen popping up in interior design, too.
The following image contains a framed Ikat design, which was created by first weaving the textile and then using a resistant dying technique that is similar to tie dying.
Want to learn more? Alicia B. has got a great design lesson on Ikat here. Batik designs is another traditional handcrafted dye process that might inspire you.

I found this image at SoHaute and it is a fine example of a batik bedroom. The pillowcases, throw, and curtain panels have all been created using the Batik process. Or the Ralph Lauren version of a Batik bedroom available at Macy's.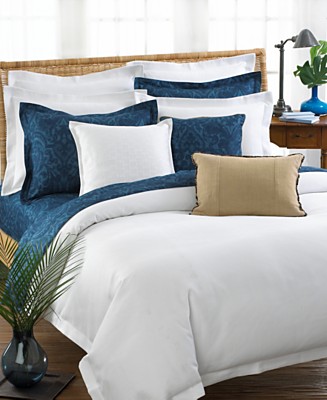 For the less timid, throw pillows can be a fun way to flip your living room or bedroom into a more spring look by use of throw pillows from CB2.

How to Tie Dye
The First Step: What'ca want to Tie Dye?
My whole voyage into tie dye got started as I was going through my closet and flipping it for Summer. I came across a white dress that I've only worn once when I was in Maui. I always felt it looked too much like a nightgown or a wedding dress, but it was always so-o comfortable to wear. The next morning I woke up and literally my first thought was...I'm going to dye it. I googled lessons on how to dye fabric when I came across a piece on how to tie dye. I got to thinking how much more fun that would be, so I went for it. Kind of scary because in any art process, once you commit to doing it there is no turning back! Here is my empire waisted dress that I will dye for this project:
Step Two: Have Vision
Take some time to clarify on how you want your finished project to look. For me, I found this image of a tye die dress that I really liked, so it helped to inform my process. It also helped that this dress was very similar to the same style of the dress I was planning on dieing.
Step Three: Purchase and Organize Your Materials

I read through lots of stuff on the Internet about this and that die. In the end, I bought a $4 box of Rit Dye and called it a day. The Rit Website if filled with the actual steps and styles of creating tie dye projects, be it a pillow case or a t-shirt. Click here to get all the details on tie dye styles. I choose a bright fuchsia color for my dress because I want to feel like I'm in Maui when I wear it. In order to get my garment to dye a deep color, I choose to use the stove top method to dying. More on that later..
Step Four: Bind
After reading through the different ways of binding fabric from Martha Stewart & RIt Dye Website, I collected rubber bands and wrapped them around the dress in the areas where I didn't want to the dye to show.
Step Five: Die, Die, Die!!
Using the largest stainless steel pan that I owned, I filled it with 2 gallons of water and brought to a near boil. I added the Rit dye, a cup of salt (for even deeper color) and dropped my dress in. Bye-bye white dress! I boiled the garment, constantly stirring for 10 minutes, and that helps to ensure a deep color. It was time to rinse the dress in the sink and re-bind. Instead of binding across the horizontal area of my dress, I used the rubber bands to bind vertically. Up, up, and away!
I realized that I like the top section of my dress as it was. Therefore, I didn't submerge it back into the pot of die. Instead I hung it from the stove hood. Mind you to not try this with a paper coated hanger! I just didn't want to die one of my wooden hangers.
Boil the garment for another 10 minutes. Once you like the color and the depth of color, immediately wash in luke-warm water till the color runs clear. After that, you need to hand wash the garment with a mild detergent and dry. My mother has since told me that washing the garment in a vinegar and water solution will also help to set the color. I read on the web that there is a soda-ash process that will help to set color so it doesn't just rinse away.
The Outcome
Here is a look at my re-purposed white dress! That was so much fun that I wanted to immediately find something else to die, but I think tie dye is best in low doses.
Awesome! Now I've got a chic fun summer dress. I'm so ready to lounge by the pool!